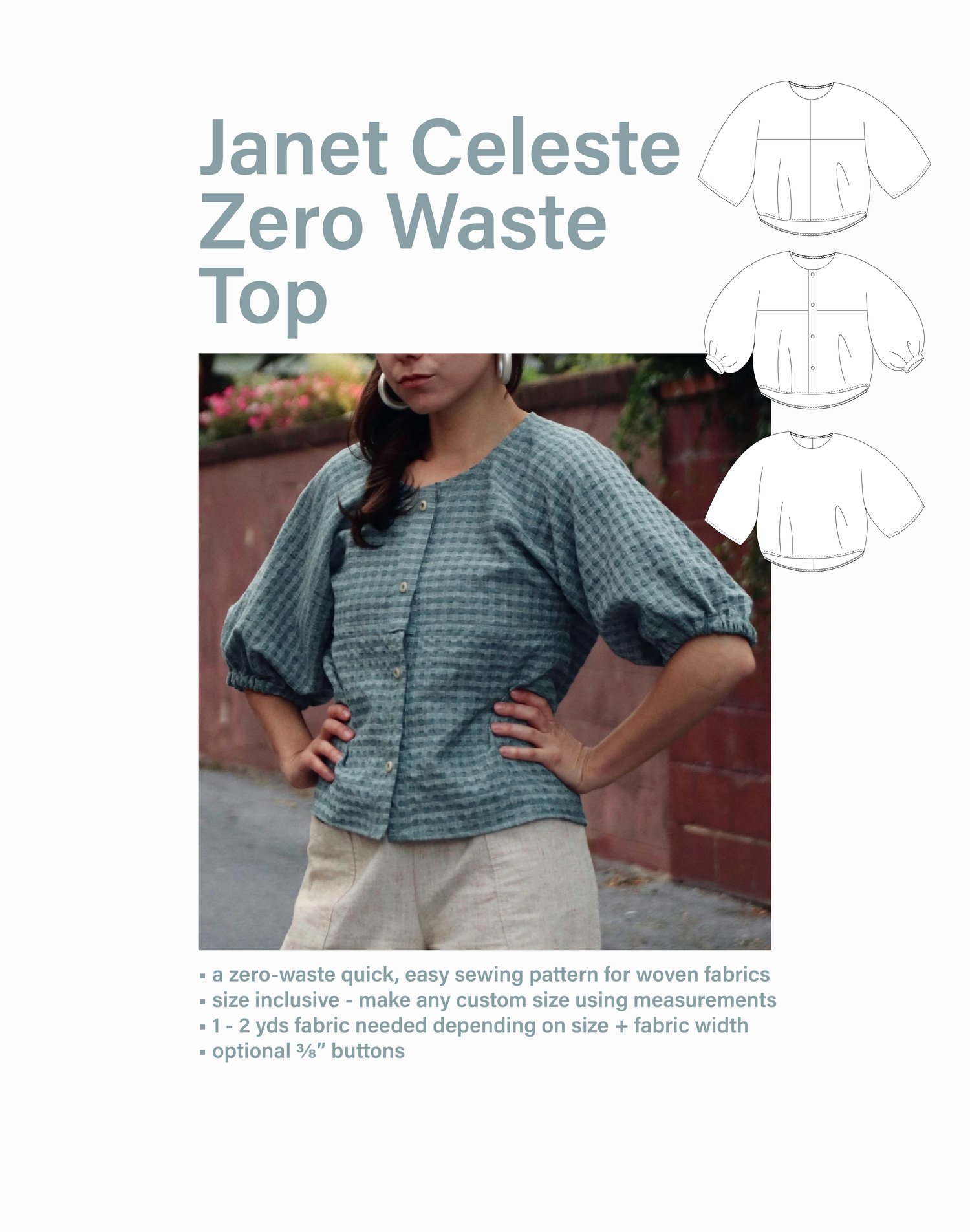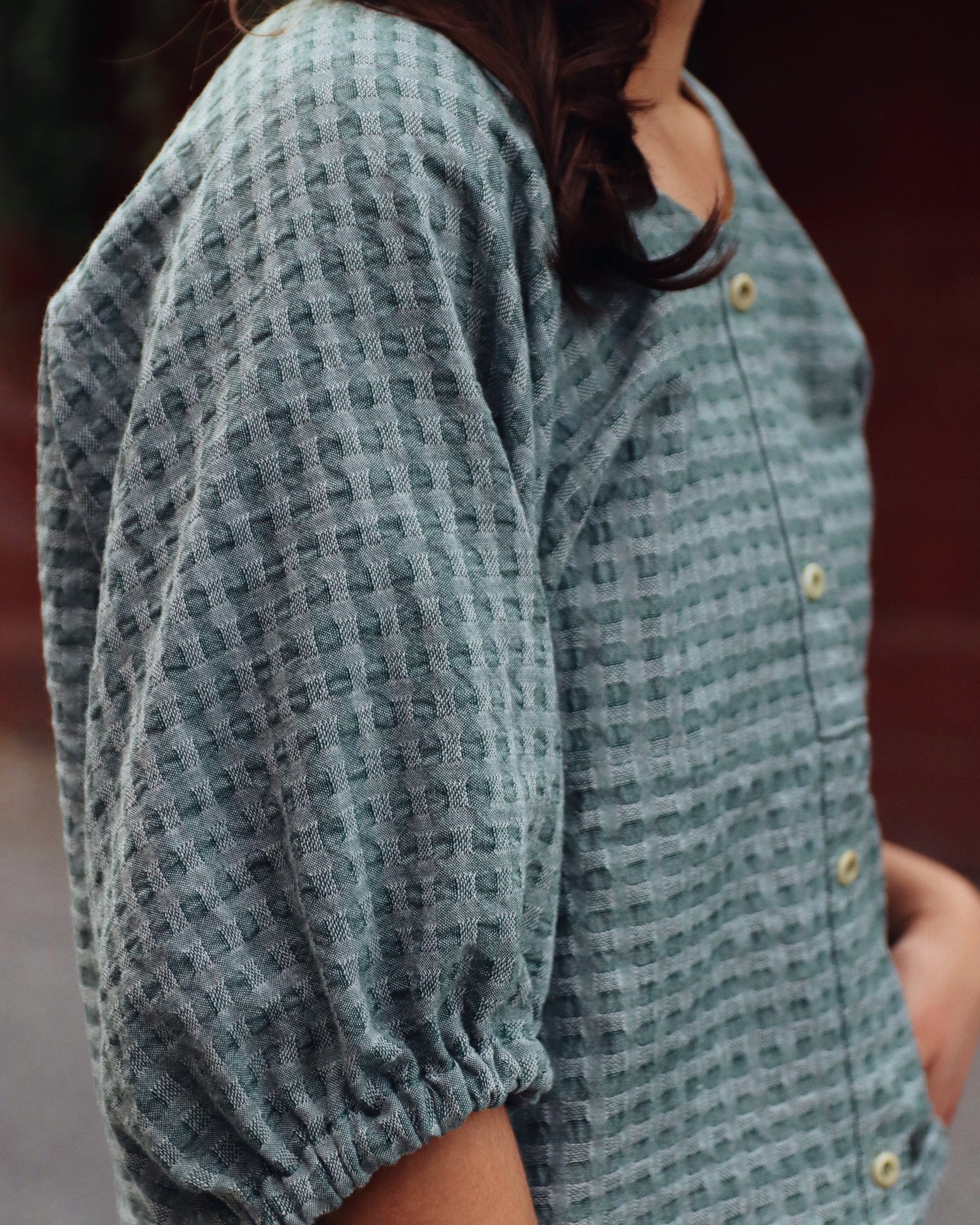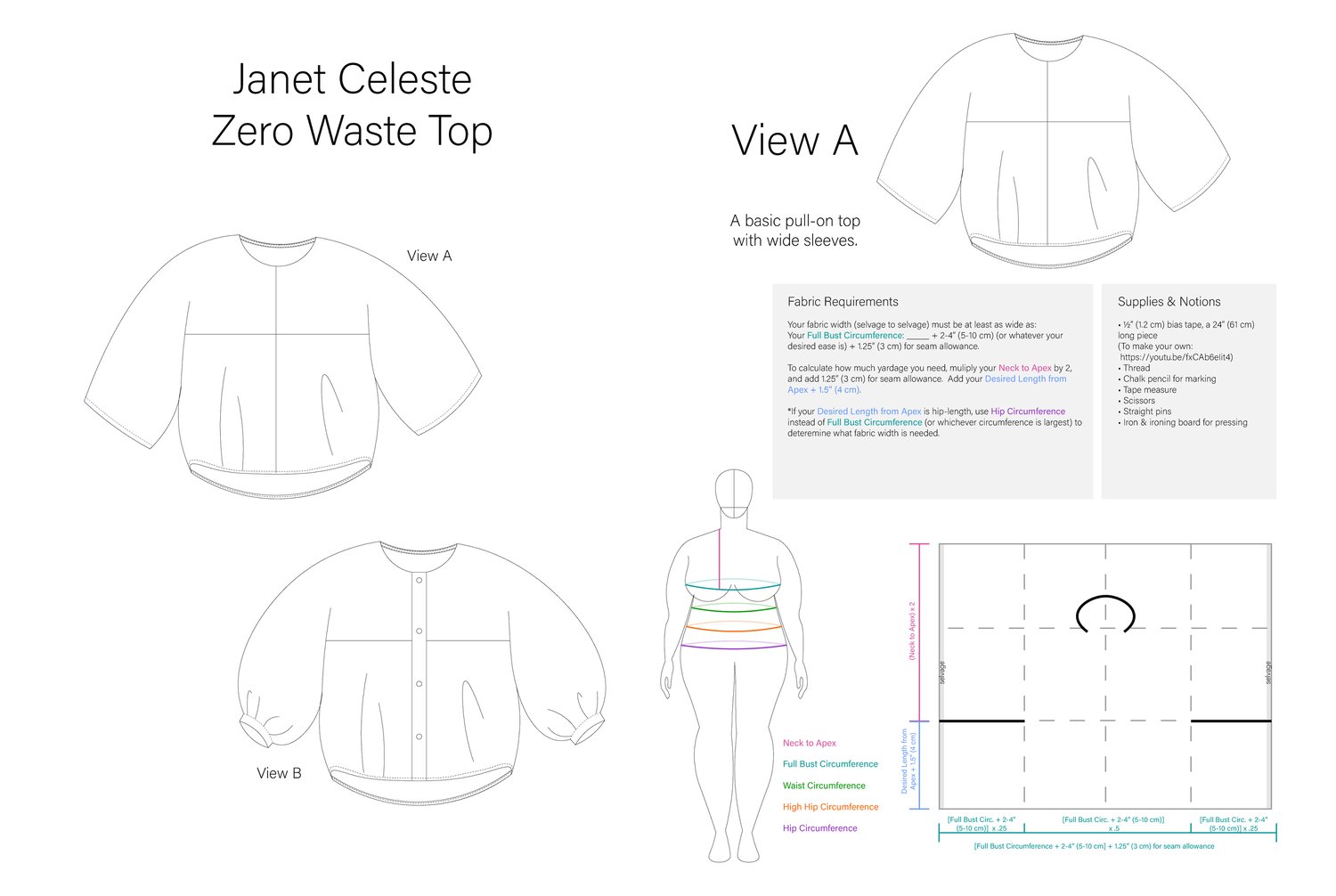 Janet Celeste Zero Waste Top Sewing Pattern
On Sale
Pay what you want:
(minimum $5.00)
Hate wasting fabric? Me too.
The Janet Celeste Zero Waste Top is a sewing pattern designed to utilize an entire piece of fabric with no waste!
This sewing pattern includes a neckline template, but no other pattern pieces to cut out.

There are two views to choose from; a basic pull-on style with wide sleeves, or a button-band version with gathered sleeves.
It is size inclusive - the diagram includes formulas that allow you to create a garment custom for any measurements and determine exactly how much fabric you will need.

For this design, I suggest using a light - medium weight woven fabric with a soft drape. (For my sample, I used textured yarn dyed cotton). 

I want this pattern to be accessible to everyone, so it is choose what you pay (starting at a minimum of $5). Decide whatever price you think is fair! Any support you are able to provide is much appreciated as it will allow me to create more sewing patterns in the future.